What is MAPP?
MAPP is our global online market intelligence and mapping tool which allows anybody to use location data for business decision-making. It is designed in-house specifically for your needs, from the design, to the functionality, to the map style, we create innovative solutions which work for you.
What are the main reasons people licence it?
We seem to get a new reason every week!
There is a lot of interest for last mile delivery use-cases, given the granularity of our data and the ability to instantly see catchments and demographic profiles for any location.
Not surprisingly many customers use it to understand the overlap between physical and online shopping and how to optimise the two.
Customers love the ease of adding in an additional country as they look to expand internationally.
Some customers have all their regional and store managers using it when out and about and have captured information and photos about their competition.
We have reached the point where all of our forecasting models, network plans and scenario running are integrated into MAPP so there is no need for a desktop GIS, which many of our existing customers love as it means they can access it anywhere.
Our customers can then also integrate MAPP as their store locator or into their BI system which saves money and helps align business systems.
Why are you different from your competitors?
There are many online mapping platforms on the market, and we work with many great partners. Our difference is us - we are a one-stop-shop that understands your requirements and builds what you need - integrating our network planning analytical models, and datasets you wish! This turns MAPP from a simple visualisation tool into a business decision tool. If you want to understand your estate cannibalisation from a new site opening, then we can not only show how your existing customer catchments overlap, but can also integrate a forecasting tool to give you a definitive answer.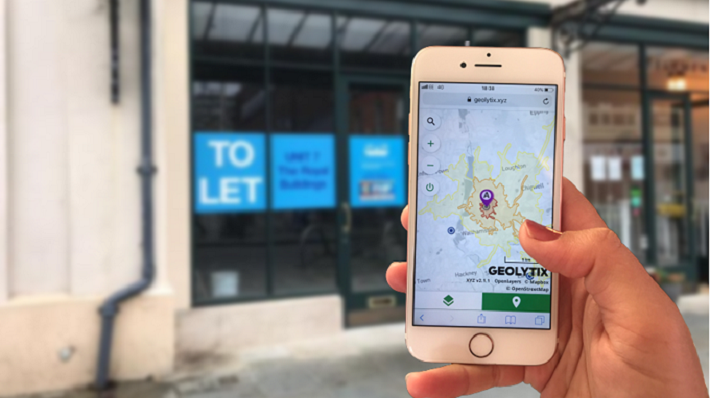 Why should I licence it?
You can have your own application up and running in 2 weeks. Our developers work hard to ensure it works quickly, we don't put up with slow loading datasets. We work with you to make sure your application and reports look great.
You can then start to build a consistent framework for your business decisions, and bring these decisions to life.
You can have access to our demo site today - just email info@geolytix.co.uk.
What's the best thing about being MAPPs product owner?
Apart from one day never being the same, it's great to see our customers really embrace the world of MAPP. Cook, one of our most recent customers, has a new employee signing up by the hour, across all functions. We have new requests from each of them, each making the application work for them, whether it be online delivery, understanding new store potential or concession locations. MAPP reporting now forms the basis of their board meeting, reports run on the fly, saving them hours.
Rosie's feedback says it all:
"Thank you, this has changed our lives"                                                                    Rosemary Leggett , New Space Manager.

Jasmin Fitzpatrick, Product Owner at Geolytix