The use of spatial data in retail decision making has traditionally been quite narrowly focussed, and largely about forecasting revenue for key tenants. But now, as many ailing retail spaces need reinventing as more mixed-use, locally-relevant and sustainable places, the data we use to support these plans need to become more multidimensional and inclusive too. The resulting insights can help urban planners better understand what a community needs, and can support.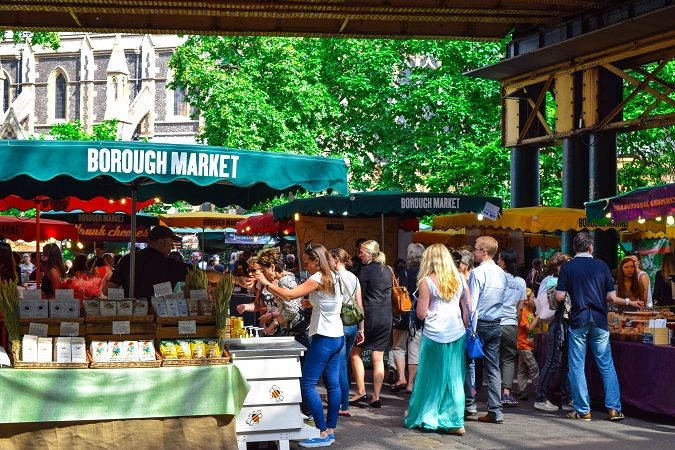 There's no shortage of ideas around how excess space might be used differently.  The former Debenhams store in Leicester could become apartments and a co-working space, whilst the one in Wandsworth will be an indoor Go Karting Track & Amusement Centre. The Cantium Retail Park on Old Kent Road will be redeveloped as a new mixed use 'town centre', intensifying the shops into a high-street format alongside new residential and office buildings. A recent proposal was to turn Shopping City in Runcorn into an IT and farming complex, although it looks like a more modest scheme, including a new health centre and community garden will get the go ahead. The Future High Street Fund has just received an extra £830m funding boost to support a whole variety of transformation projects across the country.
At the most radical end of the spectrum, obsolete retail places are being turned into wonderful community spaces.  There are plans afoot to convert the Nottingham Broadmarsh Centre site into a green urban wildlife haven, and the Castlegate Centre in Stockton on Tees will become a riverside park. We also love this example of Tainan Spring in Taiwan where the underground car park of a former shopping mall has been turned into an urban park and paddling 'lagoon'.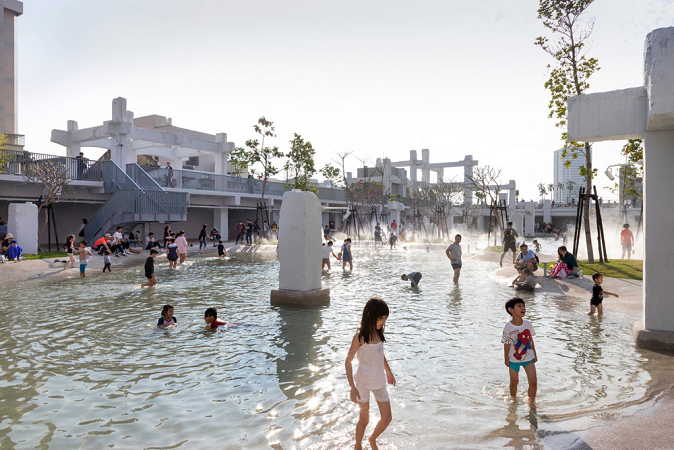 The old revenue-maximising, single-use formula -  squeeze in as much leasable area as possible and land some big fish anchor tenants to drive footfall - has long been broken. The more subtle art of Placemaking, and the virtuous circle of benefits it triggers, is increasingly in demand. It means nurturing the things that make a place unique and interesting. It means having a mix of activities that keeps people in the area.  It requires more collaboration with the local community, and paying more attention to heritage, arts and culture. Independent retailers also have a massive role to play, whether with permanent stores, pop ups or market stalls.  We've all been shopping more locally since the pandemic started, and the majority of us intend to continue to do so.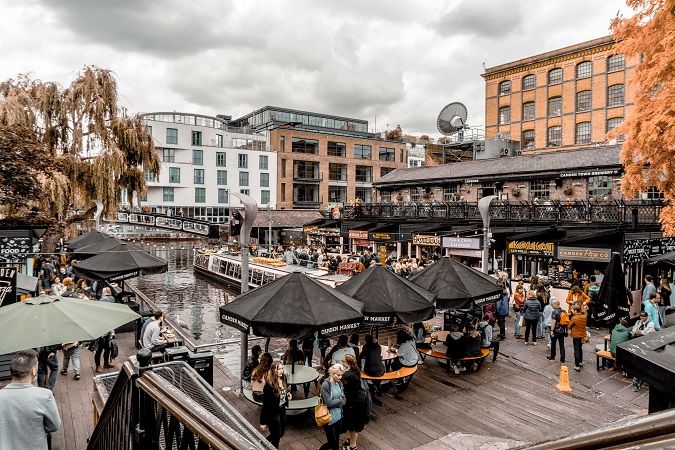 But what then is the optimal allocation of space? How much retail square footage can viably be sustained in each individual place, and across the town or region as a whole, as future shopping trends play out?  Would a farmers market, or street food hall, succeed in this location? What else could help make this a more attractive destination? Those making the plans require not only a strong vision, but also a detailed understanding of the needs (and talents) of the local area and of the economic realities facing potential occupiers of the space.  
At GEOLYTIX we have been building datasets and models that replicate real world retail supply and demand dynamics for years.  We forecast revenue at store and centre level, and our tools allow our clients to explore and test different scenarios. This might include predicting the transfer of trade resulting from closures or downsizes across a network, or it could be calculating uplifts in demand resulting from new residential or worker populations. We identify which places will continue to be viable for certain retail, leisure or service offers, and which will not, based on the underlying key drivers of success (who lives in the catchment, how far will they travel) and not just recent trends in performance. In short, we can help planners answer some of the 'what if' questions that these complex repurposing schemes pose.  And as the factors that affect the level of footfall in a place become more nuanced and complex, so do the data that we deploy.
We can compare and rank shopper towns or retail places, and provide tools to quickly identify those that are most analogous to a study site (as we recently did for Historic England's High Street Heritage Action Zones). We've been tracking retail recovery rates across the country using Mobility data, working with Local Councils to help them understand which high streets have been most affected by the pandemic. We've worked with the Co-op to assess the wellbeing of communities across multiple dimensions like health, employment and transport provision, and with Fields in Trust to rate access to green space. And MAPP, our in house mapping and location intelligence tool, is an easy way to pull diverse data sets together to support better (and quicker) decision making.
We all want vibrant and interesting communal spaces to spend time in, as well as buy stuff in. We're hungry for experience, uniqueness and more ethical options. Planning the next generation of retail, or formerly-retail, places will not be easy. Data will help.
Alison Moriarty, Associate at Geolytix
Photo by Author