Do you feel vaguely knowledgeable about the geography of the UK?  Then let's play a game! Where are the following places located?
Headcorn
Dalry
Frodsham
Shildon
Staveley
Lutterworth
Shotts
How did you get on?  We must admit that even the more, ahem, 'seasoned' Location Planners at GEOLYTIX struggled with a few of these.  Not so the lovely team at The Original Factory Shop (TOFS), however, who successfully operate stores in all these communities.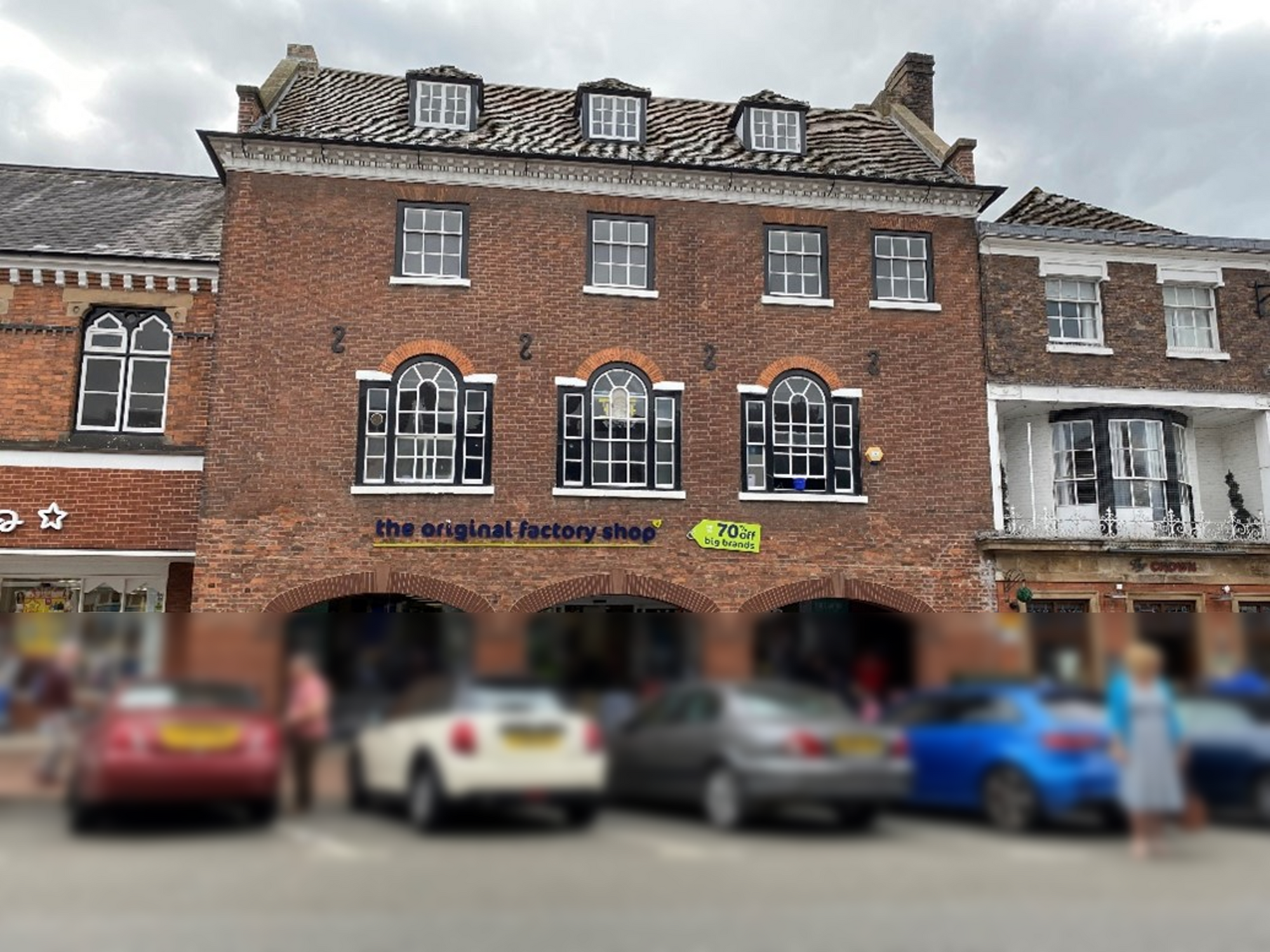 The Original Factory Shop is a national business, made up of 180 local businesses, and run by local people. TOFS say that "local is a way of life in our towns and we want to be here for each of our customers, whilst they live it".
TOFS stock an ever-changing selection of big brands at up to 70% off regular prices, across many different categories from Clothing to Home to Health & Beauty. This offer has resonated well in the 180 small and medium sized towns in which they now operate, and the business is entering a new phase of store openings.  TOFS engaged GEOLYTIX to provide a data-based approach to guide this expansion, with a model that forecasts revenue for potential new store locations and an actionable and robust network blueprint.
Building a sales forecast model
The first thing we set about doing was understanding the key drivers of sales performance within the existing estate. TOFS have a membership card, so we could use anonymised data from that to inform our understanding of how far their customers are travelling, how this varies between more urban and rural areas, and which demographic groups are more or less likely to be TOFS customers.
We collated data on relevant competitors (quite a substantial list given the surprising breadth of the TOFS offer) and analysed all the usual suspects in terms of store attributes (size, car parking) and location type.  GEOLYTIX Retail Places is a great dataset for modelling projects such as this, providing insight on the strength and profile of each town centre, retail park or small parade. Tourism was another important factor, with many TOFS stores benefitting from being in highly seasonal locations. We used mobility data to identify the places which receive large visitor influxes in the summer months.
Our early efforts at finding basic correlations, for example between population & store sales, were not promising. However, once all the model building blocks were in place and we could quantify, for example, how saturated with competition each store catchment is, we did get to a forecast accuracy level we could all be happy with. We also reviewed how the model would behave in locations outside of the typical TOFS profile, for example larger town centres, to make sure it was producing sensible results.
Deploying in MAPP
Once the model was ready, we provided the functionality to run a forecast for any new site (in seconds, at the drop of a pin) in TOFS' very own customised GEOLYTIX MAPP instance. We also created a report, which can be dropped straight into a board pack, summarising key details about the location, how the sales forecast has been built up and comparing the site to the most similar 'analogue stores' in the existing estate.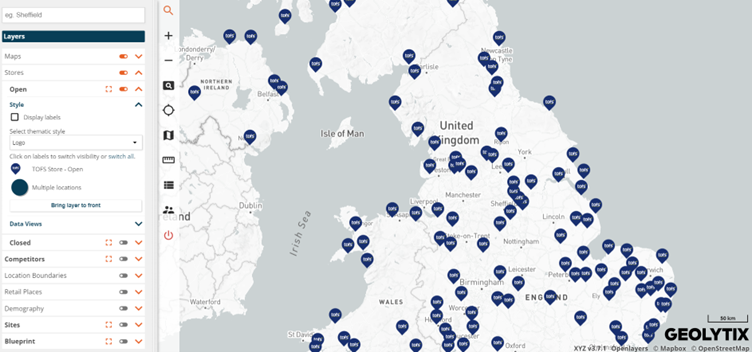 Building a Network Blueprint
With the model ready, we could then batch run it on over 10,000 candidate locations (appropriate retail places and supermarkets) to identify those with sufficient sales potential.  The qualifying locations were then deduplicated to provide an optimal network for TOFS store expansion across the UK, ranked from strongest to weakest.
A collaborative effort
The TOFS team were fantastic to work with and gave us lots of helpful feedback along the way. We're so pleased to hear how the work has been supporting their recent store openings.
James Price, Head of Property and Estates had the following to say:
GEOLYTIX have provided us with a bespoke network Blueprint and location planning model, in MAPP. The toolsets have been used across the business and are now contributing to the strategic growth of our estate. The support from the GEOLYTIX team throughout and post the project launch was exemplary.
Alison Moriarty, Location Planning Partner at Geolytix