Workplace Data Release
The world is getting more mobile and connected. As analysts we need to go beyond knowing what types of people sleep where.
23rd June 2014
We need to know where people work, shop and play. Mining social and call trace data is an emerging source of insight.  We need new definitive data spines on which to build out-of-home models. At Geolytix, we are hugely excited by the new Workplace Statistics. These are the largest single innovation in the 2011 census.
All census statistics are released as open data, but getting quick, simple and comprehensive access to them can be a pain. For the residential data we chose to release a census pack as open data, and we are doing the same with the Workplace statistics. We've also created a comprehensive User Guide chock-full of useful tips and explanations that we hope help analysts get the most from the data. The user guide and data can be found in the Open Census Pack.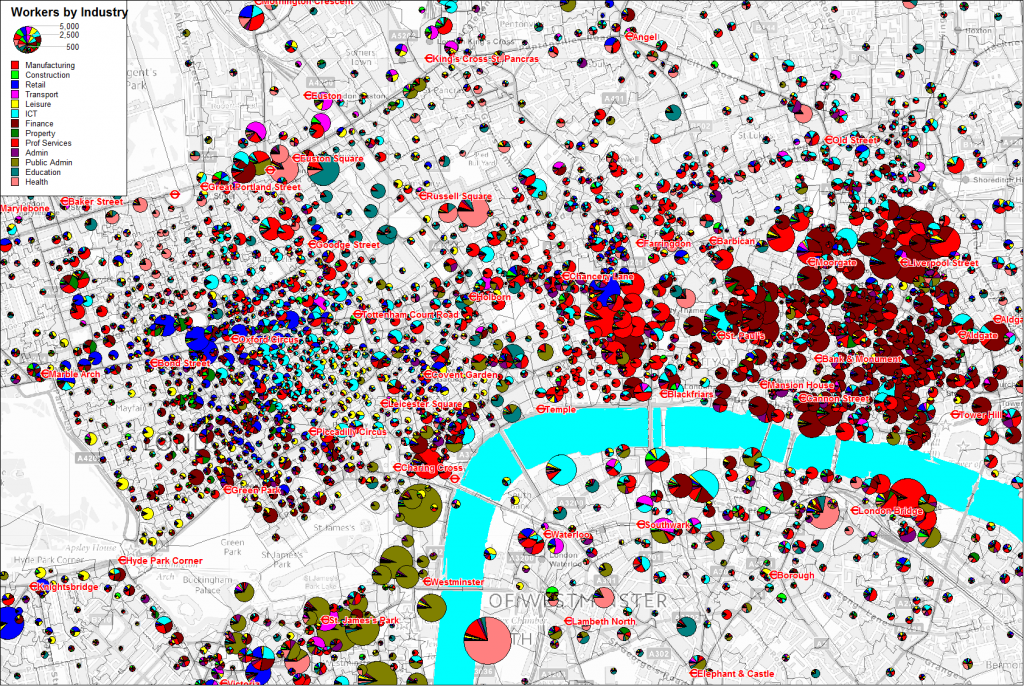 We have already used these data in three large projects ourselves. We have:
Built robust estimates of workplace demand for products and services
Created geo-demographic profiles of workplace postcodes just as you would for residential ones
Developed site research models that incorporate the increasingly important click-and-collect, show-rooming and m-commerce elements
Modelled journeys to work, including mode and station choice.
Since we released it, our residential Census pack has been downloaded over 3,000 times. I hope our workplace pack gets as much use.
Related Posts
27th October 2022

Geolytix use, create, publish and love Open Data. Here's why.

19th October 2022

If you use or develop open data and software for geospatial then FOSS4G events are for you.

7th October 2022

Looking for a list of supermarket locations in the UK? Look no further. Free to use, accurate and updated quarterly. Geolytix have the resource for you.