Following my recent blog on the future of retail property developments I would like to share some of my thoughts on retail itself, in particular grocery - which is close to my heart given that I spent more than 20 years in the industry. I also thought now was prime time, in the light of recent rumours that Carrefour will follow Tesco and will sell its Polish operations. Apparently, KPMG, which has been appointed as the transaction advisor, is on the case and is looking for potential buyers. And it is not only Poland but also Taiwan. The same Taiwan which Tesco swapped with them for their Slovakia business around 15 years ago. How ironic!

So, is Poland going to be left with discounters only?
Already every fourth Polish Zloty spent in the grocery sector is spent in Biedronka, the number one discounter in the country (and still growing). Other discounters include Lidl - the master of discount - Netto, who recently acquired Tesco, and Aldi, who is still playing catch up, but getting stronger and stronger.
All together the discounters have more than 30% of the grocery market in the country. This is almost like a little Germany. And I still remember the times when traditional super and hypermarkets were leading the way and my CEO used to say that he would not allow Poland to become a discount driven market. Obviously not the best statement from a businessman where money should talk, and it did. Letting customers make choices with their wallets, they finally opted for discounters.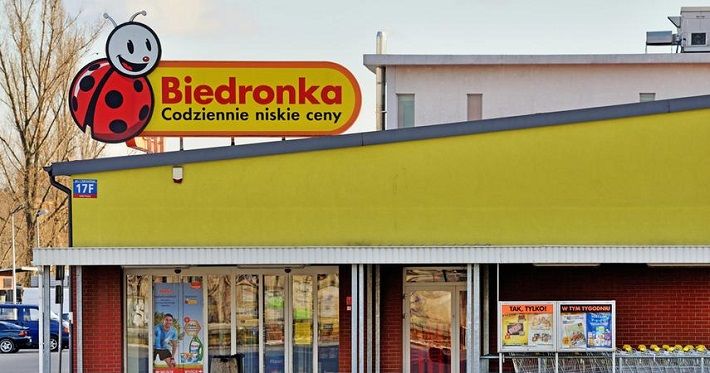 When I was a teenager a friend of my father who emigrated to Germany in the old communist times was so fascinated with the thrifty German culture that he would answer my dilemma of how it is possible that in one of the wealthiest countries on earth, almost half of society would shop in places which have merely 1000 SKUs and don't really have a very exciting shopping environment - basically making the whole shopping experience rather boring. He replied to me with a bit of paternalism that "every German before he or she makes a purchase watched every Deutsche Mark before he or she finally spends it" (these were still the good old times before the EURO currency). It looks like this trend is now the case not only in Germany but in many other European countries; Poland is one of the first battlegrounds where it has prevailed, outperforming the culture of abundance.
Let me take you through the journey of how it started and how it is going now.
In the 90s when the new world started for Poles after the collapse of communism, the French were the first to come with their "state of the art, everybody envied them" format of a hypermarket. This thing was developed in the 60s after the horrific experience of the Second World War when people were still "hungry" and wanted to consume all the goods in crazy amounts. That is, in short, how the hypermarket was conceived and then transferred into tens of markets on all continents.
Poland was one of the big battlegrounds together with China, except China was on a massive scale and a target for all global players; Poland was a great opportunity just for the Europeans. So, Leclerc was first, followed by Auchan, then Geant and Carrefour. In the end Tesco (who copied the French and doubled the size of their original superstore format) also joined the game. There were also Hit, Real, Allkauf, Ahold and Jumbo who copied the French too, but they did not last too long. All that was a bit crazy, but it really happened. The choice for the consumer however was great and people were flocking into the grand openings making the stores sales skyrocket.


But what happened to Poland's retail recently?
In my opinion it became the kingdom of price. It is unbelievable that 30 years ago when we were 3 times poorer, overspending in hyper and supermarkets was triumphant, and those plenty-of-choice-shops were mushrooming all over the country. Now with much higher incomes, even with 150 thousand millionaires (according to the Credit Swiss Wealth Management Team), we watch every Polish Zloty even more.
Is human nature the same everywhere that the richer you are the thriftier you become?
There are several examples in the retail world to back this assumption. I have not seen any foreign markets where Lidl, Aldi or Costco have failed. On the contrary I have seen tens of market exits of traditional supermarket operators who were scraping big losses from their balance sheets like the recent Tesco or the rumoured Carrefour exit from Poland. Or in South Korea where neither Carrefour, Walmart, and Tesco - once the top 3 of the global retailers- succeeded  (Tesco was the last one to leave the market in 2015).
Another example from my native Poland, not grocery but fashion but with the same trend. Four years ago, LPP - the largest Polish fashion retailer - proudly announced the opening of their first trial premium brand flagship store in the best mall in the country. After not even a year of a sluggish performance the company very quietly closed the shop. Now they have completely turned around their strategy and are chasing another leading fashion retailer PEPCO, which is pursuing roll out of a successful discount format. LPP with their Sinsey brand have ambitious plans to roll it out in every market they operate. It is a smart format where 80% of range cost no more than 15 USD per item but is quite fashionable at the same time. I bought myself a pair of shorts from them recently and I am quite happy so far. Inditex on the other hand, who inspired LPP for their unsuccessful premium format trial, has been rumoured to be leaving Poland.

So what does the Poland retail scene look like now after the 30 years of the free market transformation?
Much over 30% of grocery sector is in the hands of the discounters which, together with convenience, are the only ones to keep opening new shops. Hypermarkets and supermarkets keep closing their outlets or exiting the market. None of the premium Polish supermarket brands survived and Piotr i Paweł were the last one to go bust two years ago. Fashion will need to go through a huge transformation after COVID but what we have seen so far is that fashion discounter PEPCO - headquartered in a rather secondary city, also renown in the country as being thrifty (what a coincidence!) - turned out to have been voted top fashion brand in Poland. It has been successfully increasing their market shares in all of CEE and is now bravely entering wealthy and developed markets with their first store openings in Italy and Spain. What a paradox that when every year the world becomes richer and most intelligence agencies provide robust economic forecasts, the shoppers turn out more and more thrifty driving more price-oriented retail developments.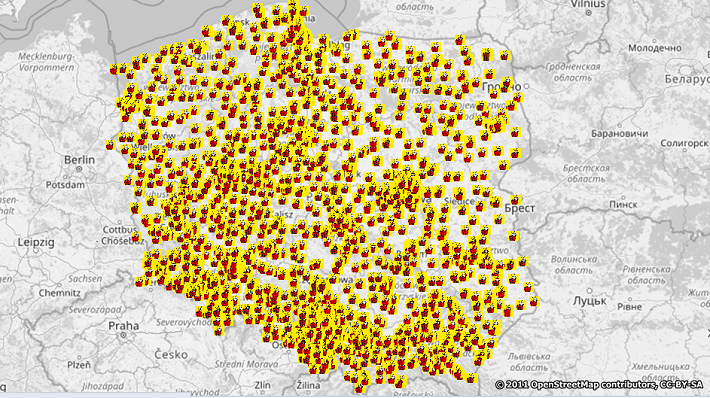 The question remains whether "wir sind alle deutsche" paraphrasing president Kennedy and the likes of Lidl or Aldi are going to dominate our high streets or retail parks. Would the fancy malls become fashion outlets? Should Zaras be replaced by PEPCOs? In my opinion people behave in a very similar way in every place on earth and in retail they value 2 features the most - value for money and quality. So, if you have that holy grail of the retail format where the operating costs are not more than 15% of the total sales you will always have a winning business with enough cash and ability to offer best prices. You can always outperform any competitor who's business model is more costly  and who cannot match you on that very fundamental. The only thing left is to make sure that the onion, banana, or t-shirt are of good enough quality for customers to choose you over someone else. Business which is based on those fundamentals is simple, replicable and does not need too much nuisance in the offer so it can be transplanted from Berlin through Warsaw into Beijing or Delhi with almost same retail standards to be fulfilled.
Really interesting times are ahead of us in retail so let us see if the trends carry on and whether other countries will follow Poland to become the little Germanys and last but not least whether the Carrefour really exists Poland the theme which sparked writing this blog, really happens or is it just a rumour.
Jacek Biel, Director (Central Europe) at Geolytix