In my final month at Geolytix, alongside Blair, Sarah, and Neil, I went to Reading for a site visit. For them it was their first since before the pandemic. For me, currently interning at Geolytix during my Gap Year, it was my first ever!
I'm currently looking at the micro-factors of certain pubs within the Mitchells & Butlers (M&B) brand. I've spent tens of hours staring at Google Street View and 'driving' past Premium Country Pubs as well as Vintage Inns. But oh, how nice it was to see some in the flesh!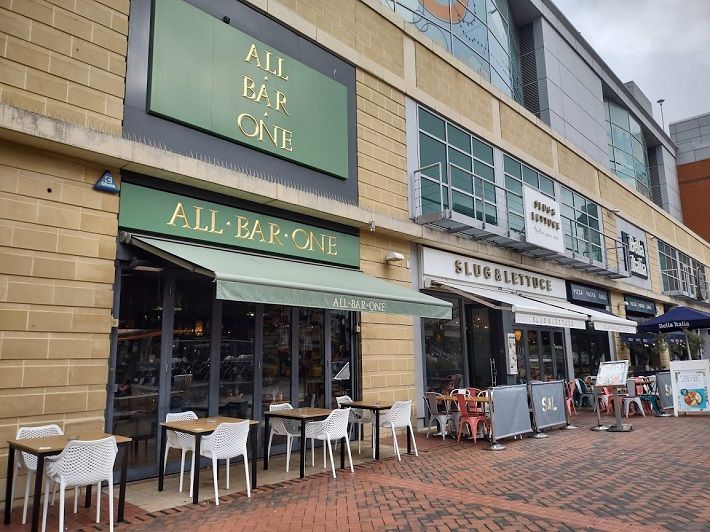 We started off in Reading town centre looking at both the branded and non-branded steakhouses / pubs / bars that they operate in the area. Not only did this enable us to look at some of the factors that make the more urban-centric pubs more appealing to a passer-by (such as the transparency of the façade's windows) but also to check the accuracy of Geolytix's food and beverage hubs. As it turns out – extremely accurate. 5 varied M&B sites and many competitors later we started to head further out (after a few missed turns and getting confused by Reading's one way system…no names mentioned).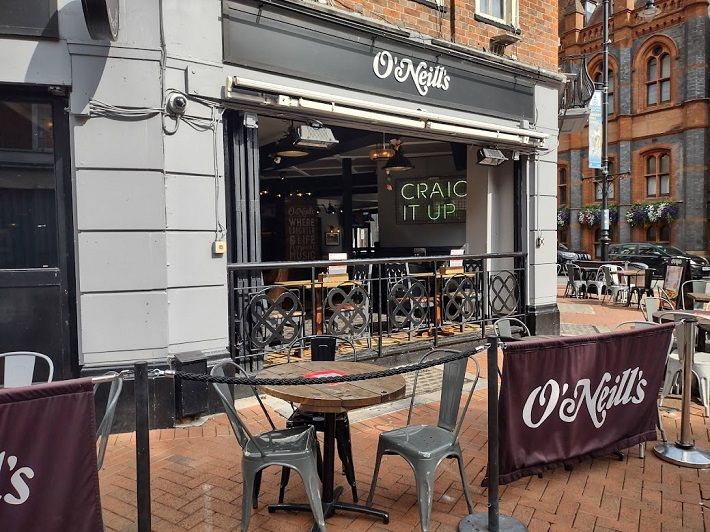 The route to Caversham beckoned with a Toby Carvery and then a Sizzling as well as Premium Country Pub – one that I had virtually looked at a couple of days earlier. A physical site visit is far superior to photos and reviews on Google, especially for interior factors such as natural light, furnishings, and layout. Though, obviously not able to visit all 1600 or so locations, I have discovered that 360° walkthroughs work as a great guide for exploration.
However, all teenagers at heart and starting to get peckish, we set off for lunch via a Grade II listed, regency style Harvester (for information, the propensity index we calculate using demographic profiling by brand shows this location is well suited to a Harvester with an index over 100). Of course, for lunch we had to try M&B's range so off we went to a beautiful, thatched Vintage Inn set by a small tributary of the Thames, sitting in the garden and watching the narrowboats pass by.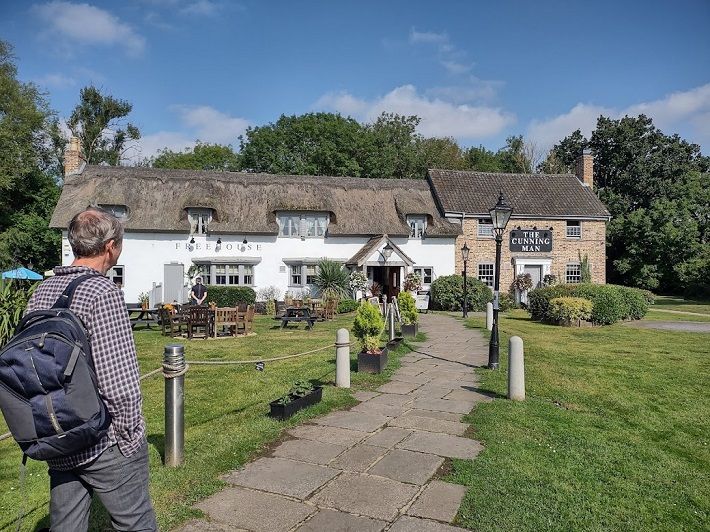 Then it was back to work with trips to a Stonehouse Pizza & Carvery, another Toby Carvery and finally an Oak Tree Pub.
In simple terms - a fantastic and informative day out covering 12 of M&B's brands. What better way to hit your 10,000 daily steps target!
Jasper Sodha, Intern at Geolytix